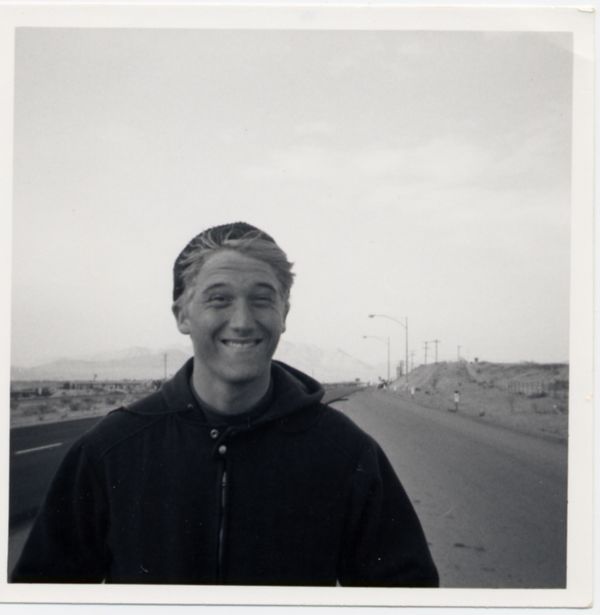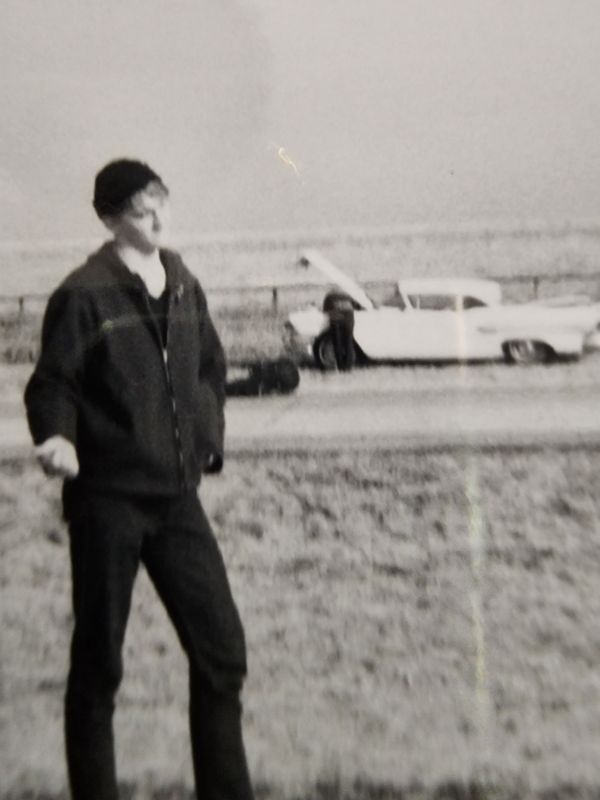 NOVELS & BOOKS INFO
All of Chet's novels and books are available at Amazon. You can purchase and/or read versions as paperback books or a Kindle-type files.
CLICK on this link to get to Chet's novels and books.
Also, many of Chet's music albums are available at Amazon. You get a nice bonus if you buy a CD at Amazon, as we will also include FREE MP3 files that you can download. CLICK HERE to views Chet's albums at Amazon.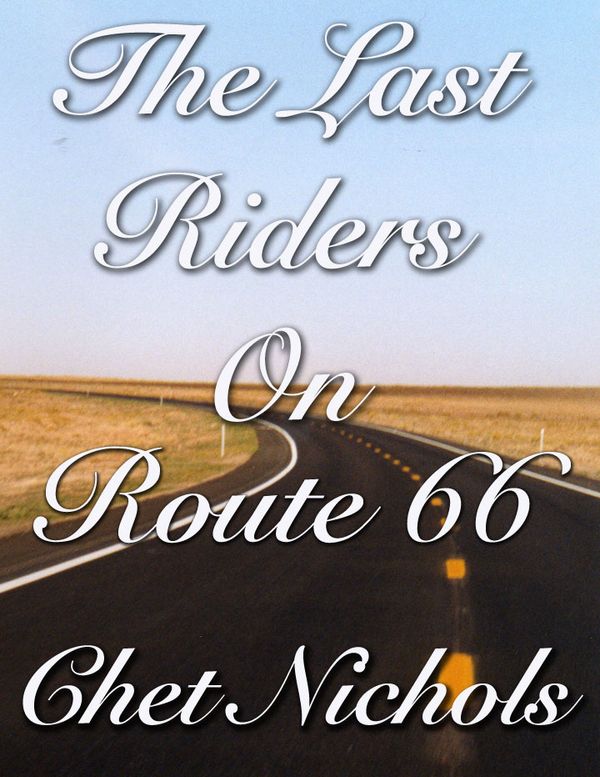 Here is the link to Chet's novels and books. 

"Route 66. A Source of Inspiration"
by Chet Nichols
 
Inspiration, where does it come from? People can find it everywhere. You see it when the cat is sleeping on its back dreaming it's a flying squirrel ("Honey, quick where's the digital camera?"). It is there in the spring flowers, the first snow of the season, the smile of a baby, the rainbows that trail behind a desert storm or a multi-colored sunset reflected upon an armada of billowing clouds over the ocean. There are so many wonders in this world, large and small, that make us grab a camera to take a photo, reach for a pen and paper to jot down a line or idea or make us stop in our tracks and view what is before us with awe.
As a novelist, songwriter, poet, actor, film producer and photographer, I find inspiration everywhere. I had great teachers who taught me to keep the doors open to my muses and to be insatiably curious about the world I live in and the people that I meet. They also taught me to have a camera on-hand and never be caught without a pen and something to writing on. Sometimes it is my hand.

My sources of inspiration vary, but when I review some of my most important creative pieces, the source of inspiration has been Route 66.
It has inspired 3 novels and thousands of songs. I have a large library of Route 66 photos that date back to the 60's when I was a teenager just beginning to explore The Mother Road.

My last novel, The Last Riders On Route 66, is a story about two college students who decide to take a hitchhiking trip from Oklahoma City to Los Angeles. The story takes place during their two week Spring Break back in late March of 1967. They learned that Route 66 was officially about to begin its breakup up into various segments and subsequent assimilation into the interstate highway system in the fall of that year. So, they decide to see Route 66 before it is covered over by the pending Super Slab. In essence, it is the story of two "Happy Days" era young men colliding with the "Hippie Days".

This is a story about places, people, and lifestyles that in many cases don't exist any longer. Or do they? Places where I used to stay along the way have been torn down or abandoned over the years. Many have been preserved and restored. Some are in Limbo.

For instance, in the book, the block that housed the book's hotel and club in California has been recently torn down and a new, multi-use structure now stands over-looking the ocean. In this way, this story is about change and growth, death and re-birth, how things used to be and how experiences stay with us over the years. The book tells a story about how events, ideas and people combine, to change the lives of the people who share this highway.

The storyteller in my novel is a young musician and songwriter who hauls his guitar along with him on the trip and he finds himself being inspired by many people, places and situations that he encounters along Route 66. With the story taking place at the time when America is caught up in the Vietnam War, the rise of the civil rights movement, the explosion of the arts and music, the sexual revolution, the psychedelic era, the burgeoning space program, and the social and spiritual upheaval that personified the 1967, there is a lot for these two travelers to react to and a lot of situations that have a lasting effect on them.

The basic framework of the book was inspired by a similar trip that an old high school friend, Peter Reiter, and I took down Route 66 during our Spring Break in 1967. It was quite an adventure. Our trip was tame compared to the story depicted in this novel, BUT it did provide a framework to build a story and fill it with interesting people, places and events. The story allowed me to create a canvas to depict many years of experiences and people I met on Route 66 during my years as a touring singer/songwriter and recording artist. Still, there are some interesting characters that we did meet that are included in the story. So, there is some history and authenticity to the book. In 2002, I wrote a song that was inspired by my novel, it too was entitled, "The Last Riders On Route 66". Below I will include the lyrics to this song as a quick snapshot of the book.
This is a story of a world that is no where near what we are experiencing in the 21st century. We had no cell phones, no Internet, so social media, no selfies, no "political correctness"... you get it ... nada ... so things and PEOPLE were very different because we communicated differently. I miss those times more than I can say today. The world has changed drastically. But, if you want to get a glimpse of how life was back in the 1960's...buy the book and read it.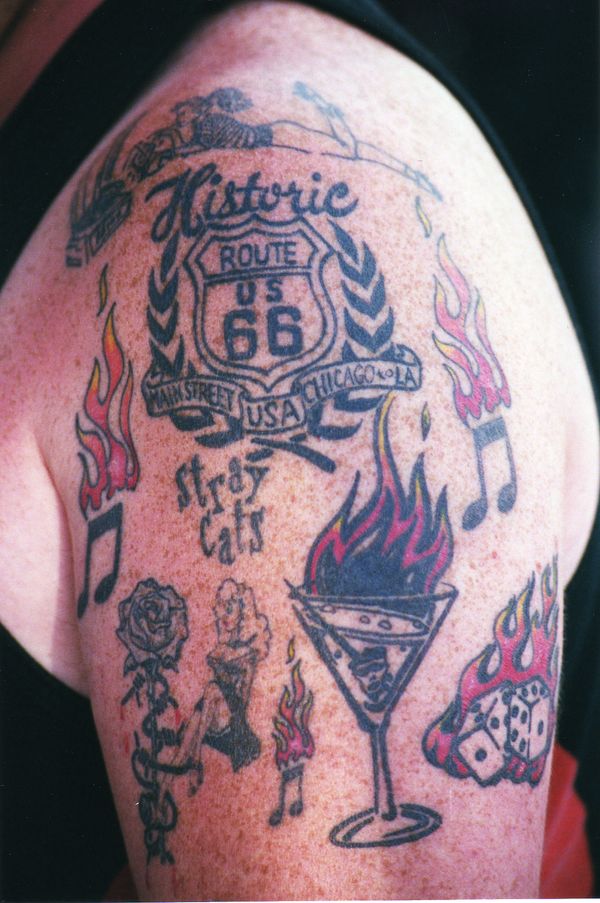 The Song - "The Last Riders On Route 66"
The Song - "The Mother Road"
Book Reviews - "The Last Riders On Route 66"