Chester (Chet) Nichols' Biography
Chester has been inspired by artists, singers, songwriters and composers like LIttle Feat, Chopin, Joni MItchell, Mychael Danna, Bob Dylan, Lowell George, The Jefferson Airplane, Chopin, Linda Ronstadt, George Harrison, John Denver, Hans Zimmer, The Beatles, Tim Buckley, Don Henley, The Byrds, Mozart, Jimmy Reed, Eric Clapton, Beethoven, Jimi Hendrix, Simon & Garfunkle, Gordan Lightfoot, Gustavo Santaolalla, BB King, Muddy Waters, Thomas Newman, Adele, The Rolling Stones, Crosby Still Nash & Young, Eagles, Howling Wolf, Donovan, Laura Allen, Judy Collins, the Eagles, The Jefferson Airplane, Poco, Jethro Tull, Procol Harum, Bonnie Raitt, The Nitty Gritty Dirt Band, Brewer & Shipley & many, many others, Chet has become an highly respected singer-songwriter, composer, instrumentalist, sound designer, arranger and producer. Classically trained at a very early age on piano, cello and vocals, he has had a very extraordinary music career.
Chet is honored to have been inducted into The Kansas Music Hall of Fame with Pat Metheny and joining Martina McBride, Melissa Etheridge, and many, any others. He is a "songwriter's songwriter", whose uncanny skill of creating and combing vivid, poetic lyrics and unique music tracks will treat you to a totally engaging sonic journey.
HERE IS A LINK TO A INSIGHTFUL ARTICLE:
https://www.psychedelicbabymag.com/2019/04/chet-nichols-interview.html
Chet Nichols is an award-winning singer-songwriter, composer, producer, recordist and multi-instrumentalist from the United States. He has toured extensively all over the USA and has lived in numerous cites including: Los Angeles, San Francisco, Chicago, Boulder, CO, Lawrence, KS, Kansas City, Oklahoma City and more. He has written over 2,500 songs/compositions and has produced 50+ CDs & singles of original, singer-songwriter, instrumental and sound design material.
Chet is in high demand to create, compose and produce for TV and film soundtracks, as well as placing songs with other artists.

Chet is also a published author and novel having penned two novels, "The Last Riders On Route 66" and "The Children Of Pentecost" and two books of poetry. He has also written numerous film and TV scripts and TV pilots.

His creative skills have also crossed over to work as an actor in front of the camera in commercials, feature films and television shows. He co-starred in "Payback", "Just Visiting", "The Lake House", "Good Burger" and others. He also co-starred in the television shows: "Home Improvement", "The Untouchables", "Unsolved Mysteries", "Early Edition", "Caroline In The City" and others. He has also starred in numerous plays across the USA including shows mounted at The Steppenwolf Theater in Chicago, Mummers Theater in Oklahoma City, The Attic Theater in LA, to name a few.

He has also had a successful career in film, TV commercial film production as a creative director and producer in the major global ad agencies. Moreover, he has won numerous Clios, Gold Medals at the New York Film Production and Dallas Film Production Award Festivals, Webbys (for his web production work) and has managed numerous film production, special-effects companies, animation, music video, 3D production companies in LA, NY, Chicago, Toronto, Seattle, Germany and Tokyo.
Chet Nichols is a long-time, award-winning, American singer-songwriter, multi-instrumentalist, instrumental composer, producer, arranger and recording artist. Chet is also an award-winning creative director, media producer, designer and novelist. He makes a great hand-made margarita, bowl of buttered popcorn and award-winning chili.

When Chet began this new website, he wanted to create a unique web experience for his visitors. First, he wanted current music, news, reviews and insights available to the people visiting the site. At the same time, he wanted the site to be like a historical scrapbook with old pictures, stories and information. So, as the site progresses, more and more historical data, music, pictures and stories will be added to make this site more and more like a scrapbook. So, as the site grows and grows it will become vast and deep.

So, to those who are discovering Chet for the first time, we are happy to introduce people to him. He is a long-time ASCAP publisher, songwriter, composer and owner of Magic Garage Productions, Magic Garage Music and Magic Garage Records.

Chet has a very unique story....BUT.....then, again, he is a lot like singer-songwriters and composers world-wide (past-present-and-future), who are inspired by the world enough to create music, songs, stories, films, photographs of what they see and feel and share their inspirations with others. So, this site is not so much just about Chet, as it is about people around the world who are also artists "like" Chet. Also, this site is a conduit for Chet to share music and creative ideas.

Chet has produced almost 50 original music albums of singer-songwriter music in the jazz, folk, country, rock, blues, world, pop and acoustic musical genres. As an instrumental composer, he has produce several award-winning albums in the New Age, World, Jazz, Neo-Classical and Easy-Listening genres.

Chet is also a long-time award-winning film, video, special-effects and animation designer, creative director and executive producer. He has numerous nominations and has been awarded numerous Clios, Addys, Gold Medals at the New York International Film Festival, Houston Film Festival, USA Commercial Film Festival and other award events.

Chet is a vested and long-time Board Member on the SAG/AFTRA Global Nomination Committee for the SAG/AFTRA Awards for excellence in film, video, television, documentaries, and independent film creation, acting performances, production and creative conceptualization.

That said, we invite you to find a comfortable chair and sit back and enjoy Chet's great passion ...  writing, producing and performing great lyrics and music.
Select some high-quality head-phones and get ready to enjoy an interesting musical and sonic journey. Check out the ALBUM section of this site, where you can scroll through Chet's catalogue.
So, we hope you enjoy your visit and that you come back often to listen to more new music.
Thanks for stopping by.
Chet has an international following and has toured extensively and performed at coffee houses, listening clubs, large concert venues, major concert tours and college concert tours across the USA and Canada, as a featured performing artist and as an "opening act" for artists and bands., including:
CHET NICHOLS  
chet@chetnichols.net 
http://chetnichols.bandcamp.com
MagicGarageMusic@protonmail.com
CONCERT & TOURING & RECORDING PERFORMANCES
The Kansas City Philharmonic Orchestra
George Carlin
B.B. King
Linda Ronstadt
John Denver
Brewer & Shipley
Nicky Hopkins (The Rolling Stones)
Henry Lewy (Joni Mitchell)
Jerry Lee Lewis
The Nitty Gritty Dirt Band
John McEuen
Jeff Hanna
Jimmie Fadden
Jimmy Ibbotson
POCO
Jimmy Messina (Poco, Loggins & Messina)
Timothy B. Schmidt (Poco, Eagles)
Rusty Young (Poco)
Paul Cotton (Poco)
Richie Furay (Poco, Buffalo Springfield))
The Jefferson Airplane
Grace Slick
Jack Casady
Jorma Kaukonen
Spencer Dryden
Marty Balin
Paul Kantner
Jethro Tull
Roger McGuinn (The Byrds)
The Grateful Dead
Jerry Garcia
Phil Lesh
Bob Weir
Ron "Pigpen" McKernan
Mickey Hart
Bill Kreutzmann
Ed Black (Linda Ronstadt)
Mike Bowden (Linda Ronstadt)
Mickie McGee (Linda Ronstadt)
Richard "Balloon" Bowden (Linda Ronstadt)
John Boylan (Linda Ronstadt)
Diane Davidson (Linda Ronstadt)
Ian Anderson
Kenny Rogers & The First Edition
John Lee Hooker
Steve Martin
Hot Tuna
Jack Casady
Jorma Kaukonen
Papa John Creach
Dan Hicks & The Hot Licks
Dan Hicks
Maryanne Price
Sid Page
Naomi Ruth Eisenberg
Bob Scott
Jamie Leopold
The Ozark Mountain Daredevils
John Dillion (Daredevils)
Randy Chowning (Daredevils)
Steve Cash (Daredevils)
Larry Lee (Daredevils)
Mike "Supe" Grande (Daredevils)
Buddy Brayfield (Daredevils)
The Guess Who
Burton Cummings
Randy Bachman
Garry Peterson
Kurt Winter
It's A Beautiful Day
David LaFlemme
Linda LaFlemme
Patti Santos
Fred Weber
Mitchell Holman
Hal Wagenet
Pacific Gas & Electric
Jimmie Spheeris
Commander Cody & The Lost Planet Airmen
Mary Travers (Peter, Paul & Mary) 
The Charlie Daniels Band
Country Joe McDonald & The Fish
The Grassroots
Creed Bratton
Rob Grill
P.F. Sloan
Steve Barri
Mason Profit
The Persuasions
Blue Oyster Cult 
Big Brother & The Holding Company & Janis Joplin
John Kahn
Mark Naftalin
Leonard Nimoy
Bolo Sette
Southern Comfort
Ian & Sylvia
Humble Pie
Modern Folk Quartet
Richard Pryor
KC Grits
Larry Knight
Ewing Street Times
Steve Goodman
John Prine
Biff Rose
The Mary Clayton Band
Bill Spears
Ted Anderson
Danny Cox
Aliotta Haynes & Jeremiah
The Chad Mitchell Trio …. and many more.
RECORDING/STUDIOS BIO …
Stephen Barncard (David Crosby)
Nicky Hopkins (The Rolling Stones)
Henry Lewy (Joni Mitchell)
Nick Gravenities (Big Brother, Paul Butterfield)
Zakir Hussain (Ravi Shankar)
Fuzzy John Oxendine (Sons of Champlain)
Laura Allen (Laura Allen)
Buddy Cage (New Riders Of The Purple Sage)
Spencer Dryden (The Jefferson Airplane)
Dave Garabaldi (Tower of Power)
Pete Sears (The Jefferson Airplane)
John Kahn (Jerry Garcia, Mike Bloomfield)\
Sal Marquez (The "New" Tonight Show Band)
The New Riders Of The Purple Sage
Jack Shroer (Van Morrison)
Don Preston (Wings)
Steve Sperry (Flame)
Aliotta Haynes & Jeremiah
Dick Mark, Sr. (Dick Marx & Associates)
Brewer & Shipley, "Archive Live" Album
Bill Bradley (Universal)… and many others
CONTACT: MagicGarageMusic@protonmail.com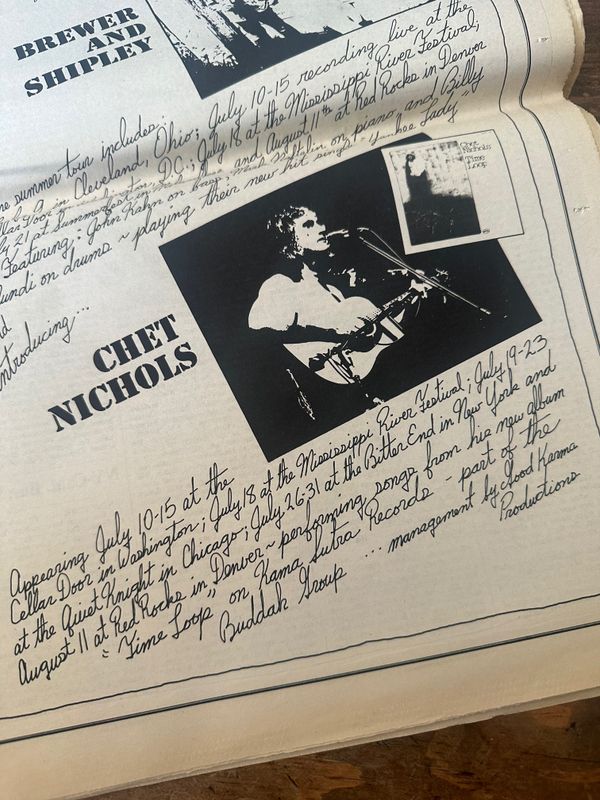 NEW SINGLE RELEASE: Stairway To Peace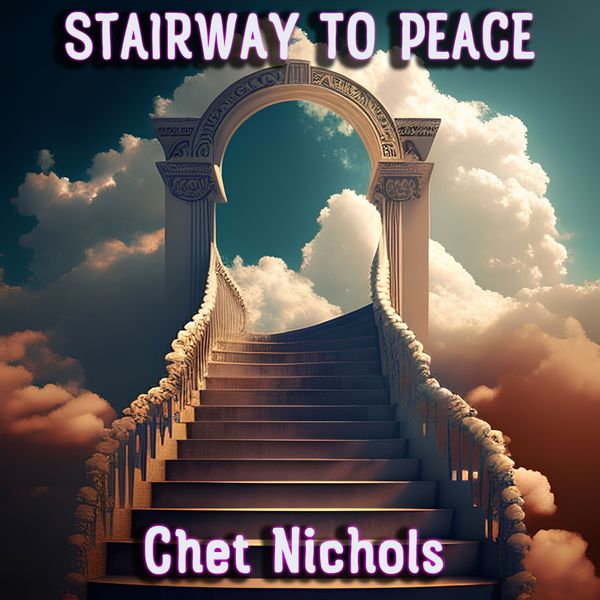 NEW SINGLE RELEASE: Ticking Stars