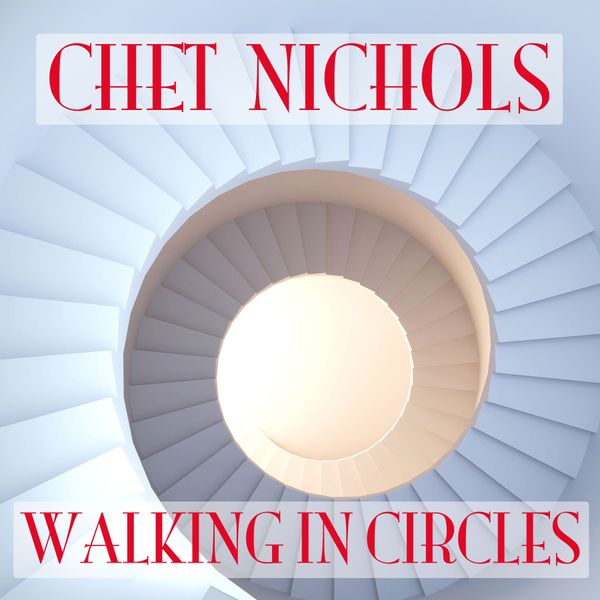 CD: Walking In Circles
0:00/4:33

0:00/6:33

0:00/4:22

0:00/7:20

0:00/4:36

0:00/5:15

0:00/4:41

0:00/4:56

0:00/5:08
All Lyrics and Music by Chet Nichols  
All song copyrights by Chet Nichols (ASCAP) and
Magic Garage Music (ASCAP)
All Global Rights Reserved

Produced, arranged and recorded by Chet Nichols
for Magic Garage Music (ASCAP) & Magic Garage Records
All Instrumentation & Vocal Performances by Chet Nichols

Cover and CD Design by Chet Nichols
Recorded at The Magic Garage Studio, USA
  
CONTACT:  MagicGarageMusic@gmail.com

_________________________________________________

Song Chartings, Awards & Acknowledgements:

 1.  "




Contact Us: MagicGarageMusic@gmail.com

Website Designed and Produced by Chet Nichols for Magic Garage Productions and Zero Axis Creative Labs.
All Rights Reserved.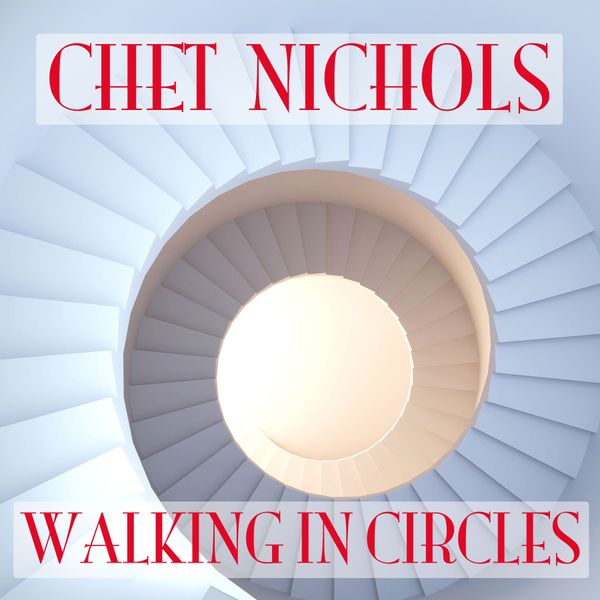 Song & Album Reviews
Prairie Harvest and Walking In Circles – Combo CD Review.
             
                Sometimes such strange things fall into the hand that you think they are in a time machine to the past - and when a track on a CD spins forward and has you go "spinning on a time loop" (turn around in it and it is called a time warp), it all makes a lot of sense, or does it?
Mention "Chet Nichols" to most anyone around here and you'll get a blank stare. Too bad, he should be "well-known". But, in his native Kansas (USA), he is an artist and inductee (sounds better than a 'Recording Artist') in "The 'Kansas Music Hall Of Fame", whatever that means exactly. Anyway, he is known more over there than here. Then, again, people like Kansas, Pat Metheny, Martina McBride and others are also inductees, so, perhaps, this is a well-kept secret and high honor?
               Hemifran, the small, fine promoter of American Americana in Europe has now provided us with two Chet Nichols CDs available, and it revolves around today. Nichols has released 16+ CDs. He is also very creative (see website – http://www.chetnichols.net) and commutes between New Age music, singer-songwriter, jazz, folk, world-fusion and country (pop). Quite the range, so I was intrigued that Nichols could actually "be" all these things.
               On "Prairie Harvest", I discovered a "Best-Of-Collection" of his albums; "Time Loop", "Waving Prairie," "Taxi To Tonganoxie", "Lucky Man", "Modern Progress" and - see below - "Walking In Circles". "Time Loop" was his first album, recorded entirely alone, and "Walking In Circles", a more current CD, takes us back to his roots, and that's a good thing.
               First, we will go to Nichols' life presented in "Prairie Harvest", for then we will understand what is going on with the "back to the roots" music in "Walking In Circles". The first track on "Prairie Harvest" is about the present. Then it takes us to "Lumbering Mountain" where we see and hear Nichols in the 'raw' singing about love. It offers – (to people who like Lee Michaels - the organ / keyboard solo artist - Cat Stevens, Richie Havens and to almost any acoustic guitar playing singer / songwriter) - haunting songs with high recognition value and his proportioned, slightly-quirky harmonies, which consists of an occasional tra-la-la and doo-wap, which makes for some brilliant songs, song-after-song-after song. I was surprised.
               He has a good message, thus the meter is often stretched in the lyrics exceedingly; before he goes eclectic in the best sense, therefore takes the best from existing material and inserts it into his songs, so suddenly, sounds out of nowhere, a chorus that is charming and inappropriate. I loved this. Loved it a lot!
               Then I was treated to strange lyrics combined with varied guitar playing and sometimes crisp keyboards and absolutely 'adhesive' choruses, advanced with a second-to-none, well-crafted naivety used to create song jewels, which the lovers of New Age, Psychedelic, Pop, Folk and jazz and those with sense and love for the slightly quirky, will love instantly.
              The other tracks are good, Country-Pop mixed with outside-loner-psychedelic-acid folk, that are held together by their quirky lyrics, un-expected themes and fine musicianship. The CD ends with the profound and long, "The Beetles Are Coming", again with a very metaphorical, figurative language, and only for guitar and vocal. The acoustic guitar work on this song has no equal. Truly amazing in its power and simplicity. "The Beetles Are Coming" is a transcendental song like none other that I have heard that peels away the illusions of the 60's to finally expose a lone seed waiting to be re-planted hopefully is a more non-corrupted environment. Somehow in this song, he makes his guitar sound like a whole band....hard to explain it, you'll need to hear it.
              Then I moved on to the "Walking In Circles" album and the lead song, "Tangled Up In You", a hipster love song with a total modern twist. On this "Walking In Circles" album, Nichols returns far back to his roots, he has recorded and produced everything alone. Of course, he pays tribute to the modern times with its tales, using - very moderate – samples, superb keyboard arrangements and pristinely recorded vocals and acoustic instruments, but still it all sounds very clearly and lovingly handmade. And therein lies its charm and spotlights its brilliant voice.
              The title track is a gently propulsive, rocker tune aka Stephen-Stills-meets-The Ramones and bemoans the fact that all over the modern world are people who are unable to move without milling around us with our Blackberries and PDAs in a never ending circle on the streets and at home, till …. "We finally get home and just hit the floor". Then he adds more: "We watch TV and think is real!" and then "High-tech models, as thin as rails/Drop them in the snow and ride 'em downhill" – and on-and-on. The insight, wit and intensity of this song and the vivid images
              Nichols puts out are manna for listeners starving for intelligent lyrics that don't pull any punches and are clearly fuel for controversy. Clearly, Nichols is fearless in his unique, hybrid social commentary.
              The general direction of the lyrics clearly continue to excel with the soulful, "I Wish That I Could Heal", that has underlying Scottish highland rhythms, and then suddenly, a flutter of Native American tribal rhythms and chants magically appear through the song - that's what I mean by the brilliant eclecticism Nichols produces – combining strange sonic flavors that together somehow wind up fitting into a up-until-now unheard of engaging mix sounds. Somehow, Nichols makes it work.
              "Six Feet Under" and "Paradise" are clearly reminiscent of Al Stewart's "Year Of The Cat", where paradise is built on a Caribbean flair and extensive keyboard deposits. "The Secrets Of Life" come as Samba and therefore report the contradictions in our society and the differences between the human, the solution is: "The secrets of life are waiting if you only take the time .." The suggestion of patience and dedication in an impatient world; gutsy, indeed.
              The whole album is musically planted in the gentle, harmonious side of life. James Taylor, Nick Drake and Tim Buckley are still comparable in my mind. But, he also has the depth, passion and take-no-bullshit attitude of a Don Henley. Quite the combo of influences. 
              The lyrics (lyrics are for Nichols the 'Soul' of a song, while the music makes for the 'Spirit' of the song) that are embedded in "Prairie Harvest", and are able to support carrying a message, sometimes run against the music which I think kept me on the edge and attentive during the listening sessions.
              In the end, all of this is incredibly charming, a little naïve, (in best sense of the word), totally unfashionable and absolutely adorable. So combined these together and you could listen to these two CDs every hour of every day, or now. As their abstract elements treat you to new insights upon each new spin.
              I must admit that Chet Nichols is one of the more unique and unexpected musical discoveries I've made and I thank Hemeifran for sharing him with me. I intend to find out more about him. 

My Grade: HIGHLY Recommended.
Reviewer: Dietrich Music


Contact Us: MagicGarageMusic@protonmail.com

Website Designed and Produced by Chet Nichols for Magic Garage Productions and Zero Axis Creative Labs.
All Rights Reserved.