We are excited to share the news about this new album, "Twilight Journals", release. Several years in the making, this is a collection of bluesy, jazzy, dreamy singer-songwriter songs that were inspired by dreams and twilight reveries. We hope you enjoy this collection during late-night and early-morning listening times. The songs are  thoughtful, pondering and insightful. Enjoy..............
CD: Twilight Journals
Twilight Journals
Chet Nichols
0:00/5:13

0:00/5:13

0:00/4:10

0:00/4:29

0:00/7:20

0:00/4:17

0:00/4:52

0:00/3:39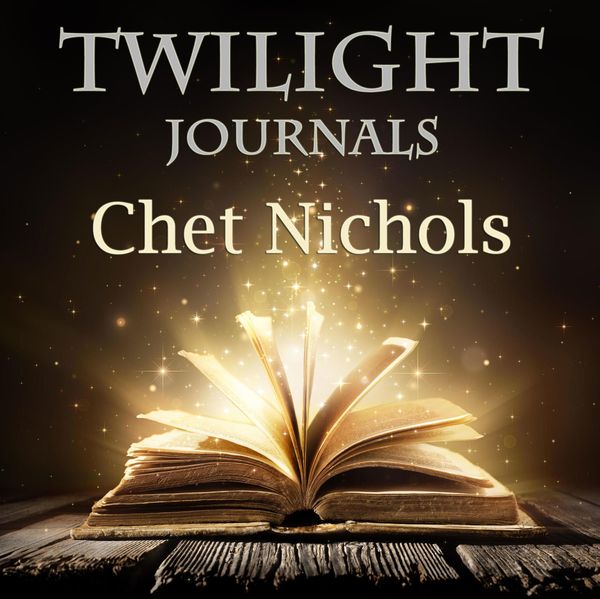 Recorded at The Magic Garage Studio, USA
Chet's newest album, "Twilight Journals", features songs and song ideas that have come to him in dreams. He has been inspired by ideas that appeared to him in that twilight space between dreams and awakening for many years.
One of the songs on this album, "I Was Dreaming", just jumped to the top of the global charts. It was acknowledged in these genres:
#1 Broadjam: Earth
#1 North America
#1 United States
#1 Illinois
#1 New Age
#1 New Age - Contemporary
#1 Production - Male Vocal
#1 Production - Ballad

Check it out..... nice tune.
Several of Chet's new songs from, "Twilight Journals", have risen to #1 on numerous music charts.
"The Needle In His Arm", as a single, has been nominated twice for the "Best Song" and "The Best Acoustic/Americana Song", in the Hollywood Music In Media Awards (HMMA).
____________________________________________________________________________
Also, Chet's song, "I'll Be The River", has been inducted into Broadjam's "All-Time Top Ten Folk Song List".
Congrats!