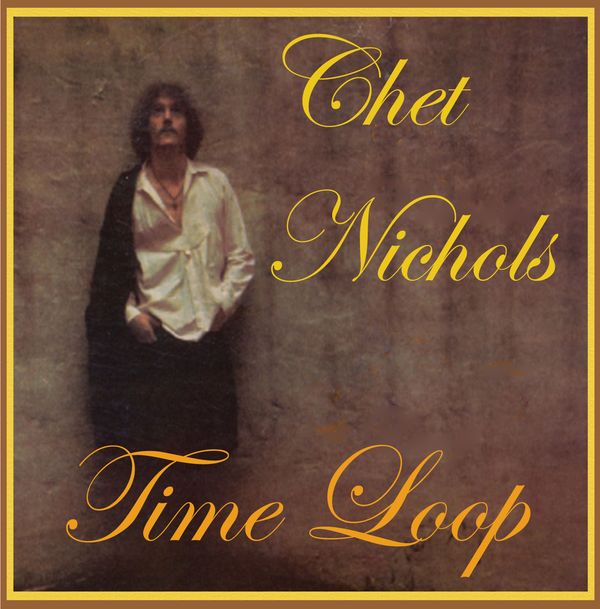 CD: Time Loop
0:00/2:29

0:00/4:33

0:00/5:10

0:00/5:42

0:00/5:40

0:00/3:23

0:00/4:35

0:00/4:48

0:00/3:34

0:00/7:38

0:00/1:54
"Time Loop"

All Music and Lyrics by Chet Nichols.
 
All songs produced by Stephen Barncard and Chet Nichols.
Original recordings recorded by Stephen Barncard.
The single-track, "Time Loop",  executive produced by Nick Gravenites.
Co-Produced and Engineered by Stephen Barncard.
 
Instruments on all songs played by Chet Nichols except ***
on "Time Loop" as follows: 
Piano-Nicky Hopkins 
Drums-Dave Garibaldi
Bass-PeteSears
Guitar-Chet Nichols
Electric Guitar-Leo Collignon

Recorded in '72 at Wally Heider's in San Francisco, CA.
"Time Loop"   Photography by Gary Petersen
"Beetles Are Coming"  Photography by Stephen Barncard
Cover Designs by Chet Nichols, Gary Petersen and Stephen Barncard

________________________________________

Stephen Barncard - Producer Notes
NOTES ABOUT THIS ALBUM:
Lyrics & music to all songs by Chet Nichols 
Produced, recorded and mixed by Stephen Barncard 
Co-produced by Chet Nichols 
Recorded at Wally Heider's Studio in San Francisco, CA 1970-71 
Remix-mastering 2015 at International House Of Cubes Sebastopol 
Instrumentation and vocals on all tracks by Chet Nichols, except: 
"(Spinning On The) Time Loop" co-produced by Nick Gravenites 
…… Lyrics and further credits shown on individual song pages
PRODUCER LINER NOTES: 
"If you haven't heard Chet Nichols, and love great original acoustic music, be
prepared to have your socks blown off. He's a wonder of nature that plays and
sings these original, complex yet endearing melodies, and sounds like
3 people playing. 
This state is enabled thanks to the gifts of incredible range and choir-boy
quality of the voice, driving rhythms that may include hands, feet, rings,
( sometimes even a trick knee ) and special "open tunings" used to create
the song space. 
I first caught Chet back in KC in 1969, where he was headlining at the
Vanguard Coffee House on Main street. I was blown away. An invitation
is offered to come to play at KCJC, the radio station
(where I was known as 'NightFreak') followed, and the rest is history. 
That night at the radio station, I set up the news mic on Chet's guitar
(an old RCA 44) and another beat up 44 at my announcer's position,
and just let him play.. 
... after an hour and a half of a stunning performance I realized we had
to work on a project together at some point in the future. 
And it happened - we ended up in San Francisco and were able to cut
the tracks for this record between 1970 and 1971. 
This release is the long-awaited 2015 remix of Chet Nichols' CD,
"Beetles Are Coming". It features ALL-NEW HD/HiFi-quality restoration,
re-mixed, re-edited and re-mastered tracks from Chet's ground-breaking
first album, "Time Loop". 
Great care was taken to preserve all that was on the original master tapes: 
16track 2inch 3m or Ampex machine ——> 
3m tape——> 
16 track Studer——>Digital HD 24/96——> 
digital mix——> 
dithering-resampling to 44/16 in mastering—> 
44/16 master file at Bandcamp—> 
Bandcamp delivers file format of your choice. 
This remixed-remastered version restores the vision we had had for this project
all along. It just took a little time. We located some better takes and alternate
parts and took away some others. We also fixed some pesky phase and
polarity problems with the many microphone experiments, including stereo vocals. 
Revisionism? Perhaps, but for the better. For the songs. For the Sound.
This record is a special treat. 
You can have the best experience if you download the larger Apple Lossless
or FLAC files before burning to CD or placing in your library. We hope to
offer a 24/96 version at some point in the future. 
thanks for listening. 
stephen barncard" 

_______________________________________________
Song Chartings, Awards & Acknowledgements:

1.  "Electra"
      Best Song Award - Broadjam
       #1 Folk
       #1 Folk - Contemporary
       #1 Folk - Rock
       #1 Male Vocal
       #1 Mid-Tempo Production
       #1 Illinois
       #1 United States
       #1 North America
       Top Ten Song - Broadjam - "Earth Chart"

2.  "Water Sand Castles" 
      #1 Folk
      #1 Folk - Contemporary
      #1 Male Vocal
      #1 Illinois

3.  "Who Stole The Ivy"
       #1 Folk
       #1 Folk - Contemporary
       #1 Male Vocal
       #1 Mid-Tempo Production
       #1 Illinois
       #1 United States
       #1 North America
       Top Ten Song - Broadjam - "Earth Chart"

 4.  "Lonely Woman"
       #1 Folk
       #1 Folk - Contemporary
       #1 Male Vocal
       #1 Mid-Tempo Production
       #1 Illinois

 5.  "The Ballad Of Diamond Joe"
       #1 Folk
       #1 Folk - Contemporary
       #1 Male Vocal
       #1 Mid-Tempo Production

 6.  "(Spinning On The) Time Loop" 
        Best Song Award -  Classic Rock - Broadjam
       #1 Rock
       #1 Rock - Classic Rock
       #1 Rock - Psychedelic
       #1 Male Vocal
       #1 Up-Tempo Production
       #1 Illinois
       #1 United States
       #1 North America
       Top Ten Song - Broadjam - "Earth Chart"
 
 7.  "Red Tide"
       #1 Folk
       #1 Folk - Contemporary
       #1 Folk - Religious
       #1 Male Vocal
       #1 Illinois

 8.  "Tell Me What The Count Is"
       #1 Folk
       #1 Folk - Rock
       #1 Male Vocal
       #1 Mid-Tempo Production
       #1 Illinois

 9.  "The Offing" 
       #1 Folk
       #1 Folk - Contemporary
       #1 Male Vocal
       #1 Mid-Tempo Production
       #1 Illinois

10. "The Beetles Are Coming"
       #1 Folk
       #1 Folk - Contemporary
       #1 Male Vocal
       #1 Mid-Tempo Production
       #1 Illinois
       #1 United States
       #1 North America

11. "Quasar Sleeper"
       #1 New Age
       #1 New Age - Contemporary
      
 
Contact Us: MagicGarageMusic@gmail.com

Website Designed and Produced by Chet Nichols for Magic Garage Productions and Zero Axis Creative Labs.
All Rights Reserved.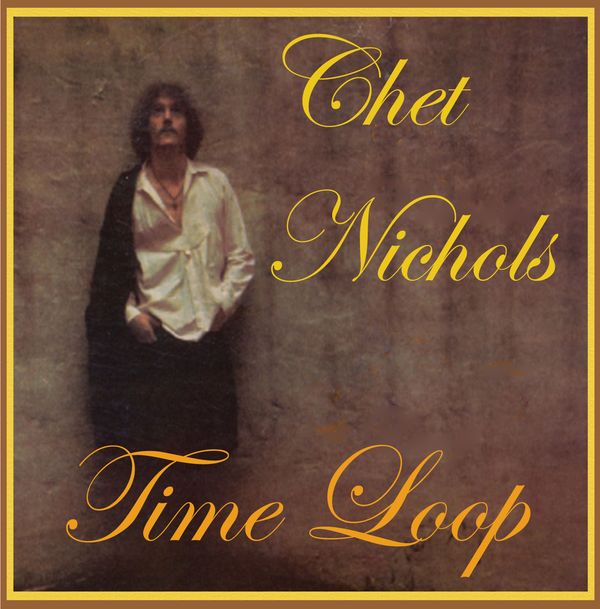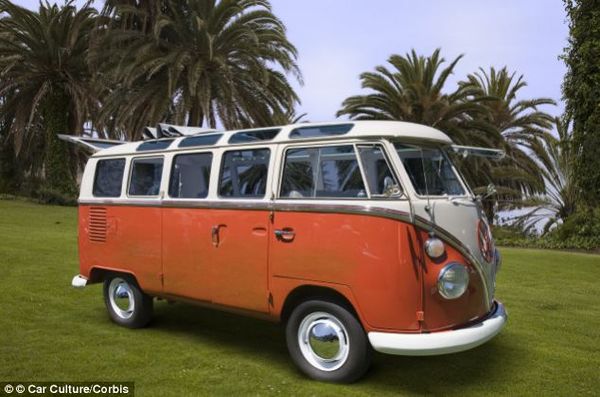 Song & Album Reviews
Reviews of the CD, "Time Loop", by Chet Nichols
Old photos from the record session: 
http://wallyheider.com/gallery/Chet_Nichols
Friday, March 1, 2013Chet Nichols Is On The Time Loop Of Your Mind- Here's One For You Freaky Folk Prog Fans!
         In America and really worldwide in the early to late 70s the solo artist or if you like "Singer Songwriter" came into his or her own with classic releases by the likes of Emmit Rhodes, Carole King, Todd Rundgren, and lesser known masterful artists like Pete Dello and Clifford T. Ward who himself is only lesser known a bit in America. Now there didn't have to be a whole band it could be one person with a whole lot to say and a great melodic sense. If you take away the valuable content and the great melodic or creative sense you end up with some of the worst rubbish ever, but in my mind at least the vast array of early 70s solo artists could come up with some really brilliant and interesting results.
        - Chet Nichols Gets Deserved Respect From Paul Major And From Me- 
        Chet Nichols probably got signed to Kama Sutra not because he was a later West Coast San Francisco progressive folk psych mastermind who came up by himself with a full band sound on his one album TIME LOOP, but probably because Kama Sutra thought his eccentricities would be overlooked for the very pleasant and inventive voice he has. Far removed from James Taylor, Jim Croce, Leonard Cohen and the like Chet's music is more comparable to British pastoral on-the-edge folk psych progressive acts like Northwind and their lead vocalist Brian Young and Dog That Bit People's John Caswell. Back in the beginning with Paul Major we didn't agree on everything and certainly he always had a weakness for the inept, but he loved and hopefully still loves great British records and that may be just one reason why he raved about Chet Nichols ages later championing his album TIME LOOP as a work of stunning somewhat strange folk psych.       
          When I first heard Nichols in 2002 I was very impressed by the album, but I couldn't believe despite the sparse nature that this was all one guy. Hearing him again now I can say that my opinion hasn't changed. That means something. Paul was onto something that really had merit with Chet Nichols and its a shame that some other dealers don't share his views on the album and have unjustly slammed it. Well to each his own pleasures and prejudices and I'd say this album belongs in every collection in my opinion.     
           I recently heard what is supposed to be the big monster on Kama Sutra to most dealers/collectors Hackamore Brick's ONE KISS LEADS TO ANOTHER and what a piece of garbage! I actually got both records from the same record store on the same day and ONE KISS went right out the door with Chet securing a permanent home in my collection. Hackamore Brick sound nothing like The Velvet Underground who they are claimed to be just like. That could have been a good thing since for the most part I hate Velvet Underground and most other experimental New York noise groups like The Godz for instance- I'll admit they were hugely talented revolutionaries, but myself if I'm gonna go out there I prefer something more like Earth Opera. Hackamore Brick is a bad plain country rock record with a few other ideas thrown in that go nowhere and the whole album sounds like the band were in a comatose or just plain sloppy and lazy mindset when they made the album. Don't waste your time and your dough. To get back to Chet Nichols his album TIME LOOP really is special, but it doesn't get enough praise for how brilliant and creatively inventive it is. Initially the album was $50 to $75 and worth it and now the price fluctuates all the time and proves that the price of an album means nothing. I picked this up for $25 mint in the shrink and it is musically even beyond $50 or $75 it's priceless. So now let me give you the lowdown. Are you ready and steady to here my latest rant!? Hold on coz a here it comes!
        -(Spinning On The) TIME LOOP With Chet Nichols An Extraordinarily Great Record-        Chet Nichols only used other musicians on one track on his TIME LOOP album and that is the title track with an appearance on piano from the late and brilliant Nicky Hopkins. The title track is a great song, but much more commercial than the rest of the amazing record. Tracks like "Electra," "Tell Me What The Count Is" and the bizarre short closing bit of madness "Quasar Sleeper" are all vocals and instruments by Nichols himself. Even when it is just a sparse backing of acoustic guitar and weird vocal effects somehow this album is far from folky in the bad way and much more roomy, much more progressive. I mean the kind of progressive that was going on in the UK at the time and I apologize for my slandering of Britain in one of my last blogs. 
         I shouldn't let stupid people put me off my favorite country although I think England is really in a bad state of decline now like much of the world. The songs tend to be a bit longer on here than on Dog That Bit People and a bit shorter than some of Northwind's, but both bands with their freaky mellow progressive psychedelic laced sound would be good comparisons especially Northwind. There's a subtle moodiness here and some subtly dark moments that might even bring to mind some of the eccentric ramblings of the aforementioned Earth Opera's Peter Rowan. Unlike Rowan Chet Nichols had a voice that would have been commercially marketable had he not been a really progressive writer and singer with grand ideas and strong leanings towards freaked out wasted psychedelia.       
        "Electra" begins the album and is a strong percussive number with soaring vocals and a captivating sound to it that sounds half California half England. The half California half England vibe comes up a lot. It's a shame Paul Major and I have been so long out of touch. I'd like to think that Paul will see this and be glad because Paul is a great guy and I'm sad to no longer be in communication with him. "Electra" has some very out there lyrics and a nice balance between acoustic and electric instrumentation with a nod to the past decade of the 60s and what the counterculture could produce in terms of brilliant music. Stoned looking Chet is definitely not a square guy- in fact you could say he's pretty strange and definitely someone who would defy authority.     
         "Water Sand Castles" delves into a nautical mood that is very pastoral and pleasant with excellent vocals from Chet and some great musical creativity flowing from this brilliant man. He is very different from Todd Rundgren because he is coming from a completely different background and a completely different part of the country. Todd started out in a band. They were called Nazz and they were a great band, but Todd abandoned his Angophile phase before his solo career and became the East Coast's foremost pop/progressive/weirdness purveyor before he went completely narcissistic and crazy.  I love Todd Rundgren, but I prefer Chet Nichols. Chet has going for him that he only did one album. He has going for him the UK meets San Fran vibe of songs like "Water Sand Castles" with its oceanic sweetness, the environmentally concerned thought provoking beautiful folk pop of "Who Stole The Ivy" and the stark acoustic guitar and voice intensity of "Lonely Woman." Every song on this album tries something new.       
          There's a lot going on and a lot of pleasure to be had if you have an open mind. "Who Stole The Ivy" would have fit perfectly on an album from 1967 or 1968, but it is updated a little here to sound more of the early 70s era. Most of the songs on TIME LOOP were written between 1968 and 1970, but the album was recorded in 1972 and came out then. A sure sign that it was the 70s and not the utopian 60s is the lyrically violent musically crazed closing track on Side One "The Ballad Of Diamond Joe" about a guy who kills 3 guys with a saw and then gets hunted down and killed by the protagonist which is of course Chet's character. This kind of old West gone mad vibe was so popular in the early 70s, but it speaks of something that is as dark as the lyric Chet wrote. Altamont had happened (To Hell with the Hell's Angels says I!) and so had Kent State. The 60s were in retreat and getting further and further from the dream of a beautiful world as the 70s went on. There were still places and still dreams of places where there was a more relaxed and open life, but society and authority were closing in leading to paranoia and disillusionment. Side One of this album covers the ground from the hopes of the 60s right on through to the turning back on the world "We've Got To Just Make It Alone" vibe of the 70s. Strangely, it isn't a sad album. In fact, you may like me have a sense of joy or relief even when you hear this.         
           Side Two ... begins with "(Spinning On The) Time Loop" a really catchy commercial number and the only track to use session players including Nicky Hopkins the late keyboard genius who helped out The Rolling Stones and The Kinks. "(Spinning On The) Time Loop" isn't like anything else on the record and it works instead of sounding like something hastily thrown together to fill up space.      
         "Tell Me What The Count Is" goes right back into the UK and California gone twisted folk psych progressive vibes with insightful wary lyrics and a real sense of intensity. Nichols does a lot by working by himself. The least full sounding track is the title track with the full backing of session players and something like "Tell Me What The Count Is" speaks a lot for the true eccentric solo artist who does it all ably by himself. I, personally, would probably not sound half as good attempting something like this. I love Chet's voice it is so warm and crystal clear yet so quietly intense. He has that gift for sounding real and human that Brian Young in Northwind and John Caswell in Dog That Bit People have. He gives you the facts. He sings from the heart not the intellect.       
          "The Offing" is a very pleasant song with a nautical theme again like "Water Sand Castles" and a really beautifully wasted vocal sound that drifts along just like the sea he is talking about. The lyrics are very pastoral and the sound is very warm and honest with a magical vibe about it that the whole album has. By contrast "The Beetles Are Coming" is a put down character study of someone who has no real personality and is just a loser trying to string other people along into his or her shallow selfish life. I know the type well. The hangers on had become even more stale and annoying than they were in the beginning as the 1960s dream was really getting far from view and it was the beginning of a bad period of people pretending to live in that kind of counterculture way who were just as conformist as those they said they despised. I turned my back on most of the friends I had when I was at my height of Hippy-in-my-own-way because of all the fake people who were fucking my life around with their narrow beliefs and drug abuse. I still have a lot of counterculture-alike beliefs and believe in living my life with a love for nature and other people and an open mind, but it gets harder and harder. "The Beetles Are Coming" nails it. Chet Nichols isn't as pissed off as Bob Dylan's pissed off lyrics, but he certainly lets whoever this was written for know that they are a loser. 
Even when Nichols is at his most intense he remains more gentle than overbearing although he isn't at all fragile sounding in the way that someone like the brilliant much lamented Clifford T. Ward was/is/will stay. Clifford T. Ward is far from Chet Nichols in the kind of music he produced during his all-too-brief life. Clifford was more British pop at its most melancholic and refined. He wrote sad and tear jerking songs and he wrote a few happy ones too, but Clifford was so British sounding and England oriented that there can't really be an American Clifford T. Ward without the word "Americana" coming into play. There is a little Americana here and there on TIME LOOP, but Chet Nichols is looking toward the UK and then he sends you off into outer space with the crazy mindblowing psychedelic strangeness of "Quasar Sleeper" which is more just strange sounds than a song.       
           Bottom line is this is a wonderful album. There's not a track I'd take off or a thing I would change. Everything is so tasteful and so good and Chet has so much talent that I'm glad he is back performing, writing, and playing again with new interest in his music making him smile I'm sure. Nichols never could have made it on a pop/bubblegum label like Kama Sutra and it's unfortunate that back in 1972 his album went largely unnoticed, but I'd like to help out by my rave review here and Chet if you read this drop me a comment and I'll be overjoyed. I will be overjoyed if people go out and buy this record after reading this as it is definitely a masterpiece and a very, very special work of musical art.______________________________________________________________
"Time Loop" record review
Chet Nichols : Time Loop 
(Kama Sutra - 1972)
Category : criminally overlooked  
If you're into smart and poetic Folky singer/songwriter stuff, 
then this obscure release is a must have because of the high 
quality of the songs and the driven yet pleasant way in which 
they are performed. But as several of these Chet Nichols songs 
also have doses of Rock, I guess the album could also be of 
interest to fans of Classic Rock and Folk Rock.
'Time Loop' has a pure and honest and at the same time 
slightly melancholic feel that's reminiscent of 
James Taylor

or, to name someone more recent, 
José Gonzales
. And it's 
just as good as the best material either of these artists 
released, which raises the question why this album didn't 
get the attention it deserved and why it didn't propel Nichols 
to stardom. One listen to the album highlights 'Electra' and 
'Who stole the Ivy' is enough to make you understand what 
a gifted composer and lyricist he was. In fact, there's only 
one average track on the entire album (not counting the 
superfluous outro 'Quasar Sleeper').
Highly recommended. 
Link to this review......
A RECORD REVIEW:
"Time Loop" – a review 
"Amongst the obscurest LPs on the Kama-Sutra label, bent 
loner outsider folkie like a disturbed Tim Buckley at times, 
has a raw underground edge that it gaining a big following 
with collectors. But it is still a bargain having been released 
in the waning days of this semi-major label. Weird song titles 
like "Who Stole The Ivy", "The Offing", "The Beetles Are 
Coming", "Water Sand Castles" and "Quasar Sleeper, give 
an indication that this guy was out there. But he makes the 
acoustic guitar really sing and he creates some of the most 
unique guitar tunings ever created. His voice is melodious 
and multi-faceted. His lyrics are spacey, yet, thoughtful in an 
abstract way. The lyrics are borderline poetry. This record 
really grows on you. Chet's Co-Producer and Engineer, 
Stephen Barncard, states at his website that Nichols was 
his guinea pig to help create the acoustic guitar sound made 
famous by Crosby, Stills, Nash and Young. Nichols is also 
quite a musician and plays all the instruments on this record, 
something very rare in the early 1970s. He combines a Richie 
Havens feel, a Donovan attitude with a Dylan prespective. 
The production is minimalist, yet dynamic. On the title tune, 
"Time Loop", he has San Francisco's Nick Gravenites 
producing and he brings in a back-up band that includes piano 
by Nicky Hopkins (Rolling Stones-RIP), drums by 
Dave Garabaldi (Tower Of Power) and bass by Peter Sears 
(The Airplane). Quite a supporting cast. The record was 
recorded at Wally Heider's studio in SF, so maybe he's outta 
California. This is a necessary LP for fans of outside folk, 
since Nichols appears to be one of the pioneers of this unique 
genre. I caught a concert that he played at Long Island University 
and he was the best solo performer I saw play back in the 1970's."  
A RECORD REVIEW:
"TIME LOOP is one of the BEST FOLK PSYCHEDELIC ALBUMS 
EVER MADE!
Thank you CHET for this KILLER ALBUM.
Warm Regards, 
Miguel - Germany"
Contact Us: 
MagicGarageMusic@gmail.com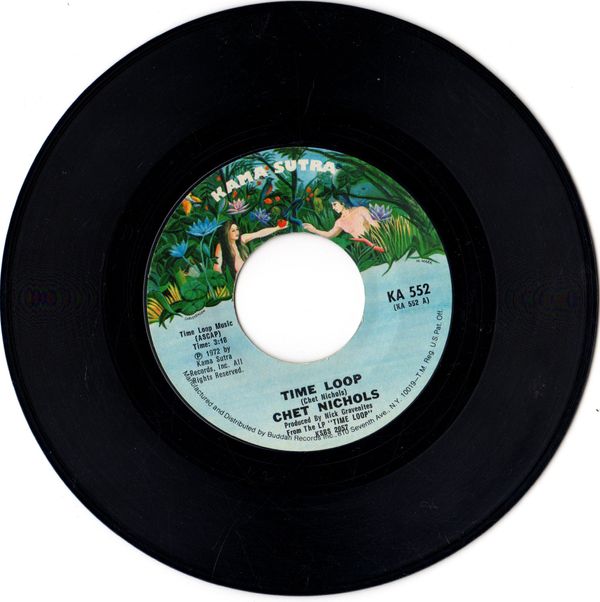 Session Players And Photos
Performance & Session Bio